Residential Roofing Fort Worth Texas
We are located at 6012 Reef Point Ln, Fort Worth, TX 76135. TaylorMade Custom Roofing Company services Fort Worth, North Richland Hills, Keller, Southlake, Haltom City, Grapevine, Bedford, Euless, Hurst, Arlington, Dallas and more. Give us a call today at (817) 236-1620 for a professional and free inspection. No Obligation. No Pressure.
TaylorMade Custom Roofing offers residential roofing installs, repairs, maintains and replaces a variety of roofing systems ranging from asphalt shingles, to built–up (flat), metal, and even wood shake roofing!
Shingle Roofs
Asphalt Shingles are the most cost-effective, easiest to install or repair, and can require little to no maintenance when installed properly. They come in a wide variety of styles and colors, and are carried by hundreds of distributors across North America as to ensure their availability year-round!
3-Tab Shingles (or Strip Shingles) are the most traditional, and inexpensive way to roof your home or place of business. Offered with 20 – 25 yr. manufacturer's warranty, they are distinguished by the number of cutouts or "tabs" they have (usually 3 per shingle hence the name!). With bold new colors and enhanced shadow lines, anyone on any budget can now own a beautiful roof.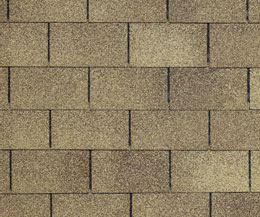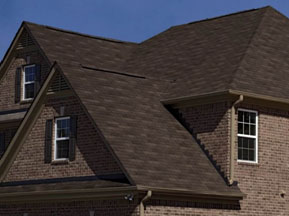 Dimensional Shingles (or Architectural Shingles) are the #1 choice among builders, roofing contractors, and home owners across the board! Dimensional shingles are offered with a 30 year, 40 year, and 50 year (known as lifetime) Manufacturer's warranty, and their unique design contains more than one layer of tabs laminated on top of each other as to provide a "3D" effect, while allowing for higher protection against wind & hail storms.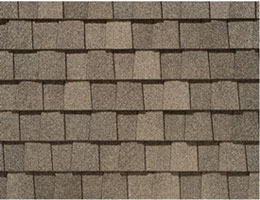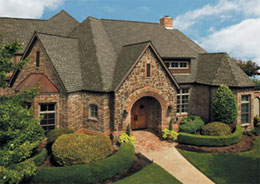 Designer Shingles typically come with a 50 Year Limited Lifetime Manufacturer's warranty (although in recent years have begun being offered in 30 year as well). The most expensive asphalt shingles on the market, designer shingles come in all shapes and sizes! They are beautiful, stylish, and exceptionally durable, and will make your home the envy of the neighborhood!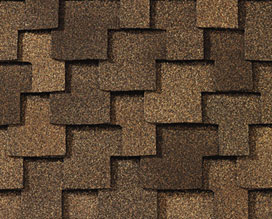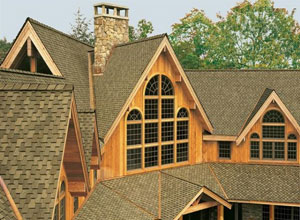 Built-Up Roofing
Built-Up roofing is primarily used on commercial buildings with large, flat or nearly flat roofs, but can be used on smaller residential structures with lower slopes in some instances.
Metal Roofing
Metal roofing is arguably the most durable type of roofing on the market! It can be used for most styles and slopes of roofs and it does not deteriorate with exposure to the elements. Several types of metals are used for roofing materials: steel, stainless steel, aluminum, copper and zinc alloys. With steel thicknesses ranging from 24 gauge to 29 gauge, there are many options to choose from, and each has different properties that affect durability, price, and appearance. Metal products are typically offered with a lifetime limited warranty but warranties can vary due to panel/shingle type, paint choice, and manufacturer.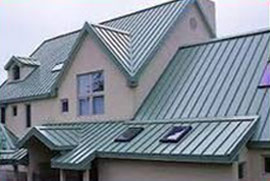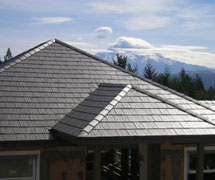 There are two basic types of metal roofing products: metal panels and metal shingles. There are numerous metal panel shapes and configurations that come in exposed fastener "system R" panels & concealed fastener system "standing seam" panels. Metal shingles are typically intended to simulate traditional roof coverings, such as wood shakes, shingles and tile.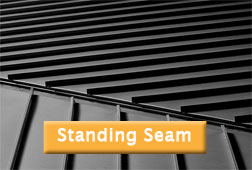 Apart from its longevity, metal roofing is relatively lightweight, has a greater resistance to adverse weather, and can be aesthetically superior!
Wood Shake Roofing
Wood Shakes are made from cedar, redwood, southern pine and other woods. They are extremely popular in the Northwest and parts of the Midwest for roofs because of their natural, rustic appearance. Fancy cut wood shakes are available in a wide variety of shapes, sizes, and patterns.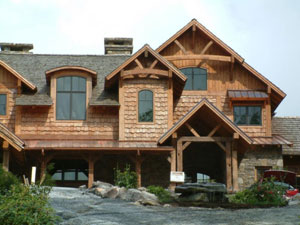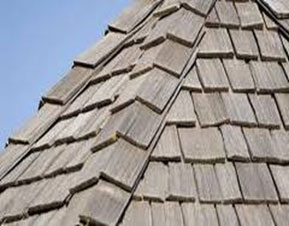 Wood shakes traditionally have sheathing (decking) consisting of 1×6 boards that are spaced apart. These spaces allow air to circulate around the shingles to prevent moisture buildup underneath the wood. In humid climates wood roofs should be treated with fungicide after the first year to prevent fungus and mildew. In fire-prone areas wood shakes may require pressure treatment with fire retardant or may be forbidden altogether. Most shakes come with a lifetime warranty